New Evangelization Summit in Just 3 Days!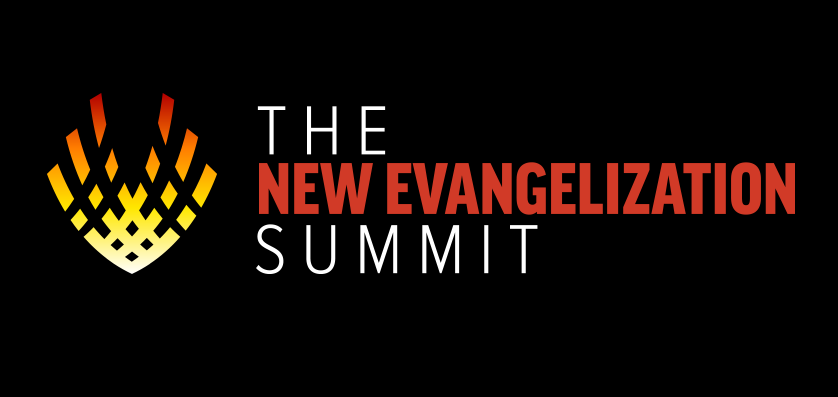 If you're one of our parishioners, you've probably heard of the upcoming New Evangelization Summit, and if you haven't got your tickets yet, this is to remind you we only have 3 days until this event!
And even if you aren't near the Sarnia area, you can still participate in this event if you are near one of the host sites.  Go to www.newevangelization.ca and enter your postal code to see your nearest host site location.
Questions? Click on the following links for your answers, or just keep scrolling below to read them all!
Where and when is it happening?
---
Where and when is it happening?
Our Lady of Mercy Parish Hall*, 390 Christina St. N, Sarnia. (click here to see on map)
*if you do not live near Sarnia, Ontario, look below under "How Do I Register" and it will explain how to find the location closest to where you live
Begins Friday, April 15 from 7pm – 9pm (roughly)
Resumes Saturday April 16th from 8:55am – 4:30pm (roughly)
---
How Do I Register?
Go to www.newevangelization.ca and click on the "Get Ticket Information" button.
Fill in your Postal Code or choose the location closest to where you live
Then just fill in the rest of your information and get your tickets.  If you don't remember to bring your tickets, it's okay, we only need your names at the door.  We'll have them on a list.
---
Why Should I Go?
Well… watch this:
Pope Francis recently said, that "the Church is missionary by her very nature; she is not self-enclosed but sent out to every nation and people."  The New Evangelization Summit is the perfect opportunity to give you the inspiration and formation you need to be God's instrument in bringing God's salvation to the world.  The Church exists to evangelize.
---
Who Are the Speakers?
Christopher West

Known best as one of the world-renowned experts on Pope St. John Paul II's Theology of the Body (an amazing teaching on understanding the Church's teaching on sexuality).

Dr. Peter Kreeft

Convert to the Catholic faith, a remarkable author and professor who specializes in philosophy, helping people better grasp the "why" behind various aspects of our faith.

Sherry Weddell

Co-director of the St. Catherine of Siena Institute, one of the leading thinkers on the new evangelization, using statistical analysis of why people have left Church to help learn what we're missing

Fr. Raniero Cantalamessa

Preacher to the Papal household (that is, he's the one who preaches to the Pope), originally appointed by Pope St. John Paul II, and an amazing author as well.
Bishop Christian Riesbeck

Recently appointed Auxiliary Bishop in the Archdiocese of Ottawa, and the first member of the Companions of the Cross to be ordained a Bishop!

Angele Regnier

Co-founder of Catholic Christian Outreach (CCO), a University campus ministry for evangelization

Michael Dopp

Founder of Mission of the Redeemer Ministries and the New Evangelization Summit
---
What is the Schedule?
Friday April 15

6:15 pm – Doors open

6:50 pm – Please take your seats

7:00 pm – Session 1

7:20 pm – Session 2

8:05 pm – Break

8:30 pm – Session 3

9:20 pm – Closing

Saturday April 16

8:30 am – Doors open

8:55 am – Please take your seats

9:10 am – Session 4

9:55 am – Session 5

10:40 am – Break

11:10 am – Session 6

11:30 am – Session 7

12:15 pm – Lunch

1:20 pm – Music

1:45 pm – Session 8

2:30 pm – Break

3:00 pm – Divine Mercy Chaplet

3:20 pm – Session 9

4:20 pm – Closing